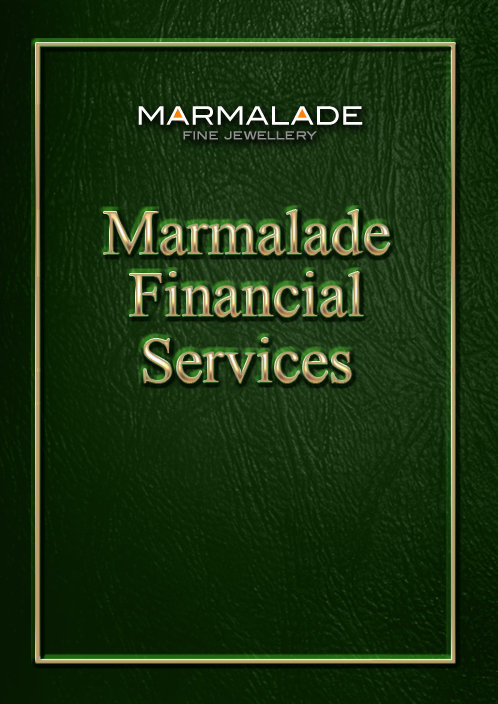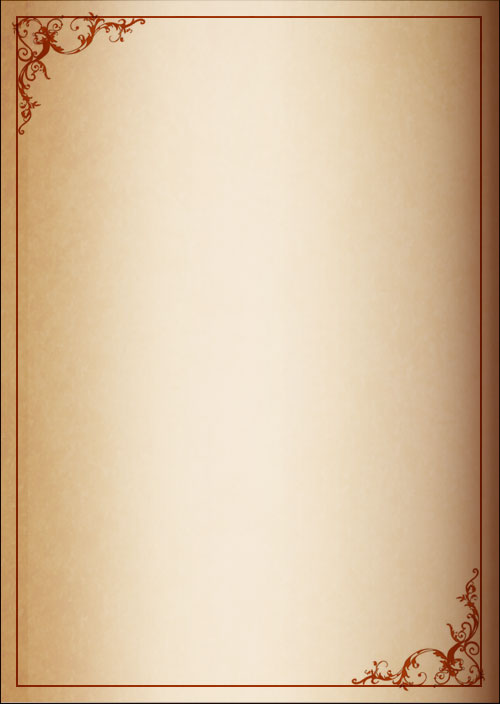 Finance/Valuation Services
Marma-money
Chapters
2
Marmalade Jewellery Valuation Services for Insurance Purposes
Jewellery valuations for insurance result in vital pieces of paperwork for proper insurance cover for your jewellery and other precious items, at its current retail replacement cost.
Prices for gold, platinum and diamonds have sky rocketed recently, so keeping an up-to-date valuation, whether you bought it from Marmalade or not, really is a good idea.
Of course, for your Marmalade jewellery purchases, we can carry out an annual revaluation with a professional service as part of the yearly maintenance programme for a small fee.
In our experience, having regular valuation updates means your jewellery is properly insured and most problems are avoided in the event of a claim.
If you had to make a claim, you'd want to be able to replace that piece of beloved jewellery, wouldn't you? Without an up-to-date valuation, you may end up getting back significantly less than you thought you were entitled to, or, in some extreme cases, nothing at all! And, really, that would be sad.
Becoming a registered valuer takes at least 5 years of hard study - several internationally recognised qualifications and a rigorous testing and admissions procedure into the Institute of Registered Valuers.
So we are understandably very proud of our valuing partners.
All you have to do is book the items into our care whilst we send them to our Registered Valuer. It typically takes about 10 days while we work on them, to do the research and due diligence to calculate current values.
4
For more significant private collections, we can arrange home visits, should that be more convenient.
Home Visits Cost
£850 full day (five hours work)
£450 half day (two and a half hours work)
£170 per hour thereafter
For not-Marmalade jewellery and watch valuations, prices start at £40.00, but please click below for a full price list.
All of our valuations are beautifully presented with detailed descriptions and digital photographs of each item, together with all the insurance documentation you need as well as advice on what to do in the event of a loss.
To book an appointment with our valuation team, please contact the store on 020 8742 1178 or pop by when you're next in town.
6
Insurance Value versus Worth
Insurance value is what an item would cost to replace at that point in time, which is why annual revaluations are such a good idea.
What jewellery is worth is another matter. Something's worth is what you can expect to receive is you sell it.
Often there is quite a big - sometimes disappointing - difference between the two figures. Very often jewellery items are only actually worth the gold price, and gem stones are often disregarded by second-hand dealers and auction houses.
Disappointed customers means sad people, again, and we really don't like sad, so at Marmalade we can use our network of contacts in the trade to help sell your jewellery. Because we know some of the country's finest dealers and auction houses, we are confident that we can get you a fair and realistic price for your jewellery.
Your being happy is all we take from helping you out. That and knowing that your jewellery is making someone else happy.
8
Marmalade Jewellery Valuation Services Scale of Charges
Our in house team apply a sliding scale of charges for total finished assessed value – the full scale is on the next page.
The exceptions to this are single stone rings over 1carat for which we charge £100 per carat to value, and 'exceptional' items which may take much more time and research to value. In the event of an exceptional item of collection being presented to us we will discuss with you likely charges and requirements from your insurers to arrive at an amical solution for all parties.
10
| | | |
| --- | --- | --- |
| Jewellery items from | To | Charges |
| | | |
| 0 | 1,000 | £60.00 |
| 1,001 | 1,500 | £70.00 |
| 1,501 | 2,000 | £80.00 |
| 2,001 | 2,500 | £90.00 |
| 2,501 | 3,000 | £100.00 |
| 3,001 | 4,000 | £120.00 |
| 4,001 | 5,000 | £135.00 |
| 5,001 | 6,000 | £150.00 |
| 6,001 | 7,000 | £165.00 |
| 7,001 | 8,000 | £190.00 |
| 8,001 | 9,000 | £200.00 |
| 9,001 | 10,000 | £220.00 |
| 10,001 | 11,000 | £235.00 |
| 11,001 | 12,000 | £250.00 |
| 12,001 | 13,000 | £265.00 |
| 13,001 | 14,000 | £280.00 |
| 14,001 | 15,000 | £295.00 |
| 15,001 | 16,000 | £310.00 |
| 16,001 | 17,000 | £325.00 |
| 17,001 | 18,000 | £340.00 |
| 18,001 | 19,000 | £355.00 |
| 19,001 | 20,000 | £370.00 |
*For every additional £1000 add a further £20 to the retail price

Probate valuations, Family Division, Sale Between Parties and Open Market valuations: £30.00 per item with a minimum charge of £120.00
12
Post-loss Valuations
If you have lost a piece of jewellery and need to make a claim, we are more than happy to quote for a replacement item based on your description, previous paperwork and a thorough chat about the provenance of the piece.
We make a nominal charge of £50 for generating this estimate, but we're happy to refund this outlay once we receive the commission for the work.
14
Post-loss Assessments
If you have lost a piece of jewellery and need to make a claim, we are more than happy to quote for a replacement item based on your description, previous paperwork and a thorough chat about the provenance of the piece.
We make a nominal charge of £50 per item for generating this estimate, but we're happy to refund this outlay once we receive the commission for the work.
16
Probate Valuation
If a family member has passed away, leaving jewellery with insufficient paperwork for the estate to be calculated, HMRC will require a probate valuation.
This estimates the lowest realistic price they would achieve at a local auction. It is a lot less work than an insurance valuation and has a different fee structure accordingly. We charge £30 per item - subject to a minimum charge of £120.
18
Jewellery Insurance
All Marmalade products are guaranteed from manufacturing defects for ten years, but you never know what life throws at you.
With our partners at T.H. March, specialist jewellery insurers, (underwritten by Lloyds of London), we are offer you instant insurance protection for your jewellery purchases at the point of sale in-store, or when you buy online.
This is the great bit: ANY loss, theft or damage of your covered items, at home or abroad, in the next 12 months, Marmalade can provide an immediate replacement with no excess for you to pay.
Taking a T.H. March jewellery insurance policy means any claims you make won't affect your other insurance premiums (e.g. home contents). Another bonus!
Pay our T.H. March friends a visit at www.thmarch.co.uk and ask for an instant quote or call 01822 855555
Insurance: peace of mind, at a very competitive rate. Again, happy clients!
20
LMG and IRS Insurance Cards
To make life a little less miserable if you've had to make a claim, we are pleased to accept Loss Management Group (LMG) and National Association of Goldsmiths' Insurance Replacement Settlement (IRS) cards.
Whether it's a piece we have in stock or we need to create a bespoke replacement, we'll work with the stipulations and restrictions of both schemes to replace your jewellery as true to the original and as soon as possible.
22
Scrap Gold Purchasing
Even in the sad world of scrap, old, broken jewellery, inherited pieces and *sob* unwanted pieces, there is a silver (gold?!) lining! Gold, platinum and silver all have a value.
We've put our heads together to come up with a number of ways to help you maximise your return:
Gold Buying Service
We'll assess your items, sometimes whilst you wait, and make you an offer there and then. If you accept the offer and have photo ID with you (in order to comply with regulations), BINGO, you can walk out, smiling, with a cheque there and then.
Marmalade Makeover
Our Marmalade Makeover offsets 'scrap' gold, platinum and silver against something you've fallen for in store or that bespoke piece you've always dreamed about.
Any scrap purchase offer made by our Gold Buying Service will be increased by 20%, so you can upgrade your jewellery to suit you.
24