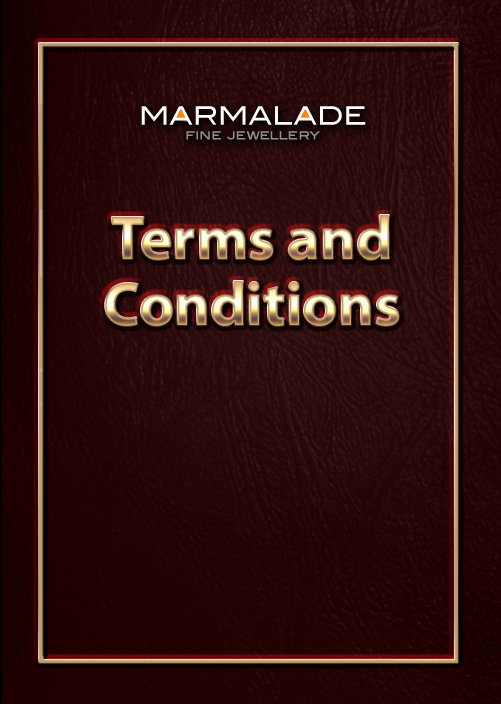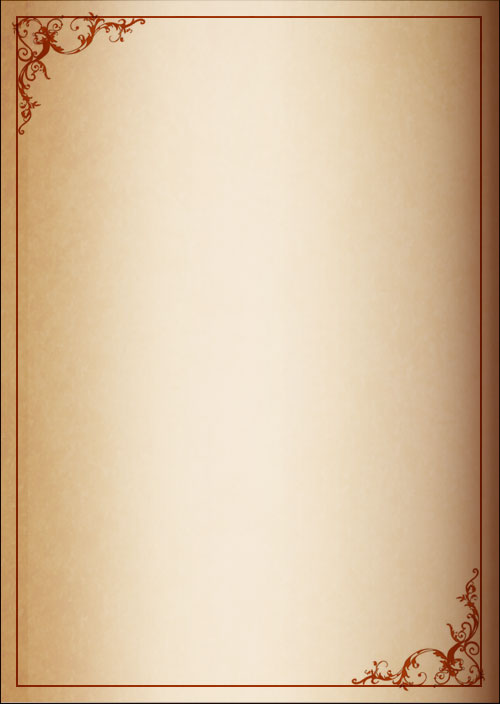 Terms and Conditions of Website Use and Sale
The Legal Bits - please read carefully!
Chapters
Website Terms and Conditions
INTRODUCTION
These Terms of Use apply to www.marmaladejewellery.co.uk (the "Website" or the "Site"). The Site is operated by Sadle London Ltd T/As Marmalade Jewellery ("Marmalade"). The registered office is at 23 Turnham Green Terrace, Chiswick, London W4 1RG. Throughout the Site, the terms "we," "us" and "our" refer to Marmalade. Marmalade Jewellery offers this Website, including all information, tools and services available from this Site, to you, the user, conditioned upon your acceptance of all the terms, conditions, policies and notices stated here. Your use of this Site constitutes your agreement to these Terms of Use.
Pricing, Payments and Delivery
The prices payable for goods that you order are as set out in our website. All of our prices are quoted in UK pounds sterling. All prices are inclusive of VAT, where applicable, at the prevailing rate.
You will be billed in UK pounds. If you purchase from outside the UK, currency fluctuations and credit card charges may make a difference to the amount billed on your credit card.
Our site contains a large number of products, and it is always possible that, despite our best efforts, some of the products listed on our site may be incorrectly priced. We will verify prices as part of our dispatch procedures.
We do not have to provide any products to you an incorrect (lower) price even where we have provided a dispatch confirmation.
Please see our Delivery page for information on timings and costs of delivery. We will use all reasonable endeavours to deliver the goods or services within the times indicated. However, where delivery times and dates are given, they are for general guidance only, and we will not be held liable for late delivery of goods caused by circumstances beyond our reasonable control.
Cooling Off Period
You are legally entitled to cancel an order within seven working days of receipt of the product and to return it for a full refund.
In the unlikely event that you are unhappy with your purchase, you can return the items to us within ten days of receipt of order, and we will be happy to offer you either an exchange or full refund minus any postage costs, providing the goods are returned in perfect condition in the original packaging.
Bespoke and Engraved Items
These pieces are special orders, which means that the item will be made or customised especially for you; because of this, these pieces of jewellery cannot be exchanged or returned under any circumstances.
Please note that some items may appear slightly larger or smaller than actual size due to screen defaults and photography techniques. Items may be represented at a larger than actual size in order to clearly show details, or smaller than actual size in order to show the entire item.
For reasons of hygiene, we are unable to offer exchanges or refunds on earrings.
Returning An Item
When you return your an item to us, please ensure you enclose your name and address and whether you require a refund or an exchange. Pack the items in its original packaging and condition and send it back to:
Customer Services
Marmalade
23 Turnham Green Terrace
Chiswick
London
W4 1RG
We strongly recommend that you send your order back to us by guaranteed delivery. We cannot accept responsibility for parcels lost in transit. A prompt refund will be issued if the item is in its original condition and all the information referred to above is received. The refund will be issued in the same method of the original payment.
For all returned items, you are responsible for arranging for the return of the products to us unless the item is faulty.
Contract for Sale
The contract for sale is completed when payment has been authorised and confirmed, and the items dispatched.
After placing an order, you will receive an email from us acknowledging that we have received your order. Please note that this does not mean that your order has been accepted. Your order constitutes an offer to us to buy a product. All orders are subject to acceptance by us, and we will confirm such acceptance to you by sending you an email that confirms that the product has been dispatched (Dispatch Confirmation). The contract between us (Contract) will only be formed when we send you the Dispatch Confirmation.
The Contract will relate only to those dispatched products. We will not be obliged to supply any other products which may have been part of your order until the dispatch of such products. Where we have been provided with an email address, this will be confirmed in a separate Dispatch Confirmation.
These terms and conditions cannot be varied except by Marmalade, which we may do from time to time without notice.
The material displayed on our site is provided without any guarantees, conditions or warranties as to its accuracy.
In particular, nothing said by any representative of Marmalade will operate as a variation to these terms and conditions or constitute a legal representation on behalf of us.
Where there is any conflict between the Website Terms and Conditions and our Sale Terms and Conditions, the Website Terms and Conditions shall prevail for Distance Sales. These Website Terms and Conditions do not apply to over the counter sales at our shop, please refer to our General Terms and Conditions or ask in store. (Cont...)
You should print a copy of these terms and conditions for future reference.
By placing an order through our site, you warrant that:
you are legally capable of entering into binding contracts;
and you are at least 18 years old;
you are resident in one of the Serviced Countries; and
you are accessing our site from that country;
there are no trade embargoes within that country which would prevent your import of the product.
Marmalade reserve the right to refuse to supply to any person for whatever reason.
Cancellations and Exchanges
To cancel a Contract, you must inform us in writing within ten days. If the products have been delivered to you, you must also return the products to us as soon as reasonably practicable. For orders within the UK, we will cover the cost of return. Costs for the return of products from outside the UK may, at our entire discretion, be payable by the customer. You have a legal obligation to take reasonable care of the products while they are in your possession.
Defective and Damaged Items
If you should receive an item that is defective, damaged or not what you ordered, please contact us within ten days. After that, exchanges will not be considered.
Customer Care and Data Security
If you need assistance for any reason, please contact us at 020 8742 1178
We are open from 10:00am to 6.00pm (GMT) Monday to Friday.
We accept, Electron, Maestro/Switch, MasterCard & Visa PayPal, Finance options available from Pay4Later.
To securely receive your payments over the Internet, we use Secure Sockets Layer (SSL) technology, which is the standard Internet practice and means your details are protected. You can see that you are in a secure environment through the 'padlock' symbol on Microsoft Internet Explorer or 'key' symbol on Netscape Navigator. SSL works with Microsoft Internet Explorer version 3.0 and later/ Netscape Browser versions 2.0 and later.
Legal Governance
Your use of this site and any contract between you and Marmalade for the sale of products shall be governed by and shall be construed in accordance with the laws of England and Wales and shall be subject to the exclusive jurisdiction of the Courts of England and Wales. If any provision of these terms and conditions shall be unlawful, void or for any reason unenforceable, then that provision shall be deemed severable for these terms and conditions and shall not affect the validity or enforceability of any remaining provisions.
Copyright and other Rights
ll content on this Site (including, without limitation, text, design, graphics, logos, icons, images, audio clips, downloads, interfaces, code and software, as well as the selection and arrangement thereof) is the exclusive property of and owned by Sadle London Ltd, its licensors or its content providers and is protected by copyright, trademark and other applicable laws.
You may access, copy, download and print the material contained on the Site for your personal and non-commercial use, provided you do not modify or delete any copyright, trademark or other proprietary notice that appears on the material you access, copy, download or print.
Any other use of content on the Site, including but not limited to the modification, distribution, transmission, performance, broadcast, publication, uploading, licensing, reverse engineering, transfer or sale of, or the creation of derivative works from, any material, information, software, products or services obtained from the Site, or use of the Site for purposes competitive to Sadle London Ltd, is expressly prohibited.
You agree to abide by all additional restrictions displayed on the Site as it may be updated from time to time. Sadle London Ltd reserves the right to refuse or cancel any person's registration for this Site, remove any person from this Site or prohibit any person from using this Site for any reason whatsoever.
Sadle London Ltd, or its licensors or content providers, retain full and complete title to the material provided on the Site, including all associated intellectual property rights, and provide this material to you under a license that is revocable at any time at our sole discretion. (Cont...)
We neither warrant nor represent that your use of materials on this Site will not infringe rights of third parties not affiliated with Sadle London Ltd.
You may not use contact information provided on the Site for unauthorised purposes, including marketing. You may not use any hardware or software intended to damage or interfere with the proper working of the Site or to surreptitiously intercept any system, data or personal information from the Site. You agree not to interrupt or attempt to interrupt the operation of the Site in any way. Sadle London Ltd reserves the right, at our sole discretion, to limit or terminate your access to or use of the Site at any time without notice. Termination of your access or use will not waive or affect any other right or relief to which Sadle London Ltd may be entitled at law or in equity.
Materials You Submit
If you submit material, and unless we indicate otherwise, you grant Sadle London Ltd unrestricted, nonexclusive, royalty-free, perpetual, irrevocable and fully sub-licensable right to use, reproduce, modify, adapt, publish, translate, create derivative works from, distribute and display such material throughout the world in any media. You further agree that Sadle London Ltd is free to use any ideas, concepts, know-how that you or individuals acting on your behalf provide to us.
You grant us the right to use the name you submit in connection with such material, if we so choose.
You represent and warrant that you own or otherwise control all the rights to the content you post; that the content is accurate; that use of the content you supply does not violate any provision herein and will not cause injury to any person or entity; and that you will indemnify Sadle London Ltd for all claims resulting from content you supply.
Disclaimer
Marmalade work very hard to keep the site as up to date as possible but cannot guarantee that this site and its contents are completely free of technical errors, incorrect prices or information. We are also not liable for any damages associated with use of this site however caused.
FEATURES AND FUNCTIONALITY PROVIDED BY THIRD PARTIES; THIRD PARTY TERMS
Certain of the content, features and functionality on the Site may be owned and operated by third parties (collectively, "Third Party Providers"). Your use of and interaction with such content, features and functionality (collectively, "Third Party Content") may be subject to separate terms and conditions. In that event, you acknowledge that these Terms of Use will not apply to your use of the Third Party Content and that you will be subject to and comply with the terms of use offered by such Third Party Providers. YOU ACKNOWLEDGE THAT WE ARE NOT RESPONSIBLE OR OTHERWISE LIABLE FOR THIRD PARTY CONTENT OR THE ACTS OR OMISSIONS OF THIRD PARTY PROVIDERS AND THAT ANY CLAIMS OR OTHER CAUSES OF ACTION AVAILABLE TO YOU IN CONNECTION WITH EITHER OF THE FOREGOING WILL BE BROUGHT AGAINST THE APPLICABLE THIRD PARTY PROVIDER(S) AND NOT US.