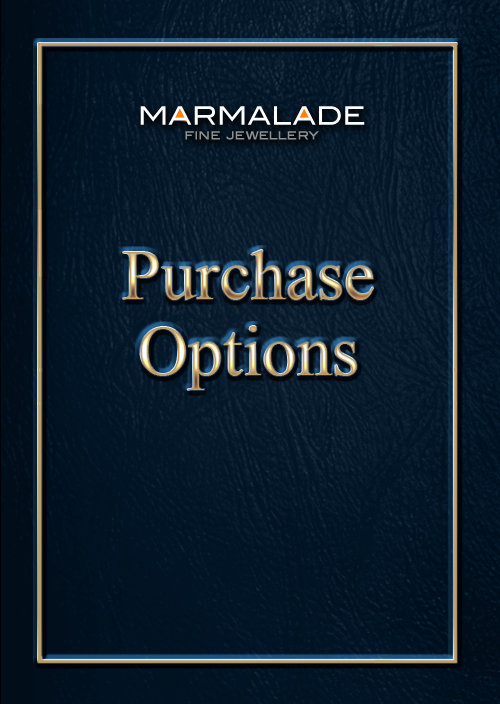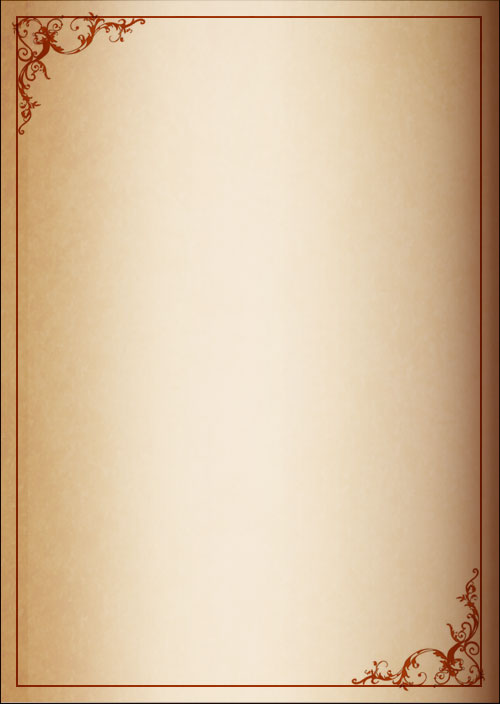 Sealed and Delivered
With love from Marmalade
Chapters
Buying Online
Buying online is gloriously easy and a lot like being in the shop itself. Have a wander around the online store from the comfort of your own living room/drawing room/ study/ kitchen.
We have a wealth of ways for you to pay for whatever you choose, so don't let that stop you! Fill your basket and the finance options appear when you take your basket to the checkout - just like in a shop. Amazing!
You can chose to pay by debit or credit card through World Pay (not American express currently) and PayPal.
We'll give you a quick buzz to confirm you order details and to check your delivery instructions.
(Please note: we can only deliver to the credit card holder's registered address.)
Then all you have to give your jewellery box a spruce up or get the wrapping paper ready to receive you newest treat, which will arrive on the next working day care of Royal Mail Special Delivery, under neutral cover.
If what you ordered isn't quite what you were looking for, please let us know in writing within 10 days and we'll work it out.
If, despite our very best efforts, the item arrived damaged, contact us within 48 hours, and we will speed out a replacement immediately.
In Store
Our opening hours are 10 to 6, Tuesday to Saturday - Mondays by appointment. We are closed Sundays and Bank Holidays, apart from December when we are open every day up to Christmas.
We accept good old cash, good new credit or debit cards, LMG or IRS insurance cards and finance through Pay4Later. We are also happy to accept bank transfers by arrangement.
Old, old cheques we can no longer accept, nor can we take American Express
Returns Policy
For all jewellery purchases, we are pleased to offer an exchange or credit note for any unused or unworn items returned with a receipt in the original packaging.
This does not apply to earrings, items bought in a sale and special orders/commissions,
We do not offer refunds. Sorry!
The address for returns is:
Marmalade
23 Turnham Green Terrace
Chiswick
London W4 1RG
BE SAFE: Please don't make any reference to gold/jewellery/diamonds on the outside of any packages sent to Marmalade
Postage and wrapping costs are not refundable.
What if my ring is the wrong size?
Stress not! Marmalade Jewellery offers a free resizing service on our diamond engagement and dress rings. If you find the ring you have ordered needs to be a different size just pop it back in the post to us (we recommend using Royal Mail Special Delivery) and we will adjust it in our workshop and return to you free of charge (UK customers).
We will resize all diamond engagement and dress rings once, within one year of purchase, free of charge. Where possible, we also resize bespoke rings free of charge, too.
For plain (not diamond set) wedding rings that are the incorrect size, simply return them to us in unworn condition within 30 days of purchase by Royal Mail Special Delivery, and we will replace it with a new ring of the correct size.
Channel set full and 60% set eternity-style wedding rings are also covered under this policy and will be replaced with a new ring of the correct size if returned in an unworn condition within 30 days. (Cont...)
For worn and/or customised wedding rings, there is a £40 resizing charge.
For engraved rings, there is a £35 re-sizing charge.
Diamond-set eternity-style rings cannot be resized, but can be exchanged (as above) for a different size free of charge if in an unworn condition within 30 days of purchase.
Where it is not possible to resize in the traditional manner (for example if the band is set with diamonds all the way around the band) and where it is not possible to exchange (if the ring has been worn or is bespoke), please contact us and we will advise you of your options and costs.
Delivery Options
We normally deliver by Royal Mail Special Delivery. This service guarantees delivery before 1pm the following day. All our orders are securely packaged and fully insured against loss, damage or theft during transit.
The outer packaging has no reference to Marmalade Jewellery or to the contents of the parcel. Please note there must be someone available to sign for the parcel, and we can only deliver to the card holder's registered address. We also have account with FedEx. For local locals, we can offer personal hand delivery by one of our team.
Can I send my order to an alternative address?
Unfortunately not. All parcels must be sent to the billing address of the credit card.
Do you deliver internationally?
Definitely! We love to send Marmalade jewellery all over the world. For orders delivered outside of Europe, we will not charge VAT, either.
Will I have to sign for my delivery?
Yes, always. If you're not there to sign for your delivery, our delivery company will leave a card and telephone number for you to call to make alternative arrangements. We want your jewellery to arrive safe and sound, so no deliveries will be 'hidden' if you are out.
Can I track the delivery status of my order?
Too right! When we hand your parcel over to the delivery company, they'll give you a tracking number, which you enter on the company's website, and you can watch your jewellery wing its way to you.
What if I'm not in when you deliver?
If you are not there to receive and sign for your delivery, then our delivery company will leave a card and telephone number for you to call to make alternative arrangements.
Do you deliver to post office boxes addresses?
Sorry, but no. Unfortunately we do not deliver to PO box numbers, BFPO addresses, mail-forwarding addresses and temporary residence addresses.
Can I add a gift message?
Oh of course! If we're anything at Marmalade, we're personal. Compose your message during checkout, under the Gift Message section, and the Marmalade elf with the best hand will write out your Marmalade gift card.
Everything you buy from Marmalade arrives beautifully presented in our luxurious branded box, which we think beats wrapping paper hands down.
Will I receive my item in a presentation box?
Yes, all fine jewellery made by Marmalade lands in your hands in a handmade purple leather and velvet box beautifully finished with high quality ribbon
Will my purchase be guaranteed?
We offer a 28-day money-back guarantee on all of our stock products bought from the online store to allow your jewellery time to settle in and for you to be entirely happy with it and to make sure it fits.
This is on the mutual understanding that it has not been worn or damaged and is returned in the original packaging.
Should you fall outside this - don't worry as we offer a store credit or exchange on pretty much everything (subject to restrictions above) , please keep your original receipt to make this process easier for us.
Interest Free Credit
Is available subject to acceptance over 12 months on most purchases over £1000.
We require a 10% deposit payable by bank or credit card prior to purchase and filling in a simple online form most clients can walk out with their purchase less than 20 minutes later. The process requires some Photo ID and is subject to credit checks. Please call the store for more details.