Start your consultation
Welcome to the Marmalade Bespoke Service
How does it work?
Step One: The Initial consultation.
Step one is to come in for a friendly chat with one of our in-store expert designers to discuss your vision for your bespoke piece of jewellery. During your consultation we will chat about your ideas, your timeframes, and realistic price range you'd like to achieve.
This is a great opportunity for us to assess any heritage jewellery, that you'd like to use in the re-model, with a view to potentially using your family gold or precious gems in the project.
We love to show jewellery from our collections in-store to help you visualise how your piece will look. This is especially helpful for setting styles and stone shapes, which helps form the basis of your brief and begins the design process.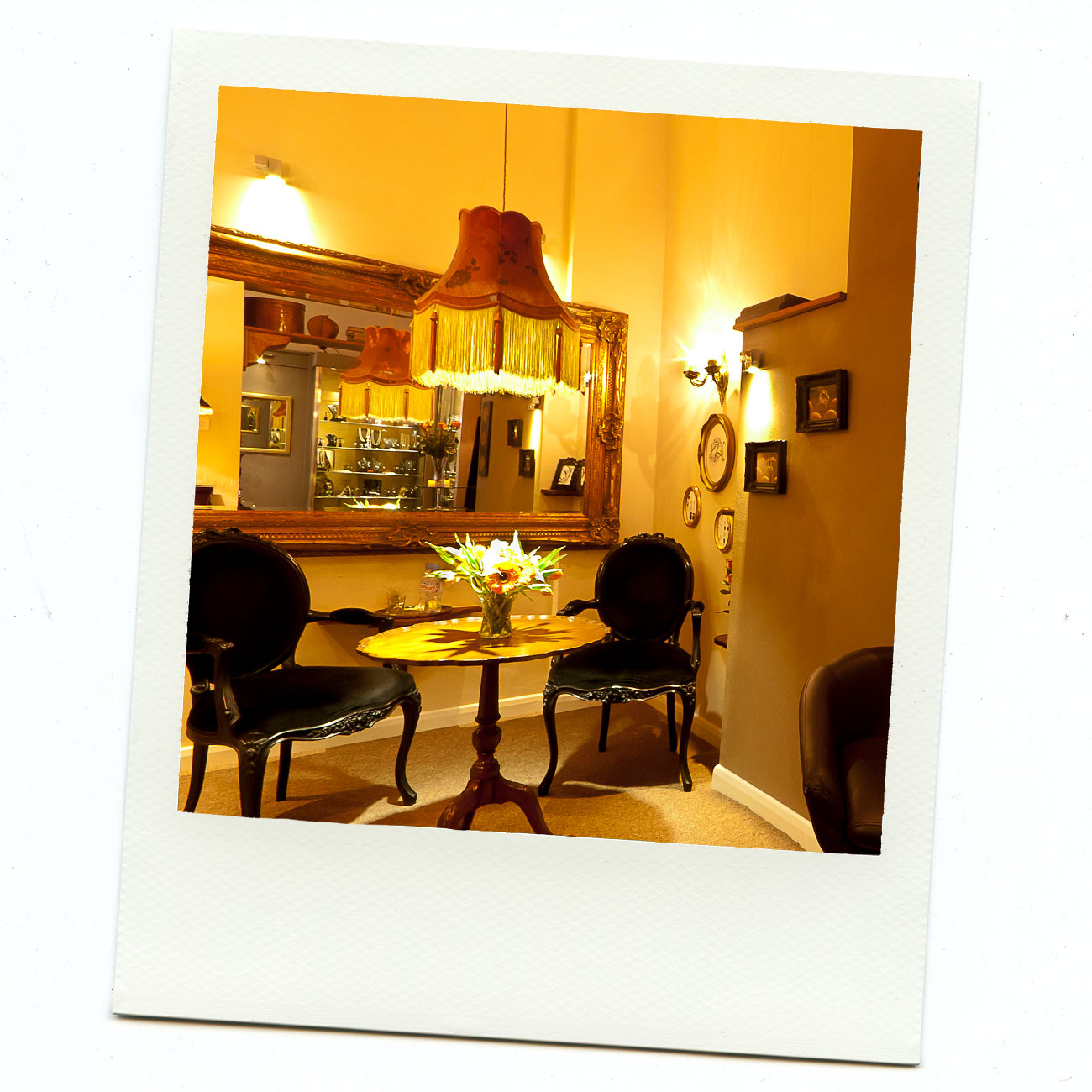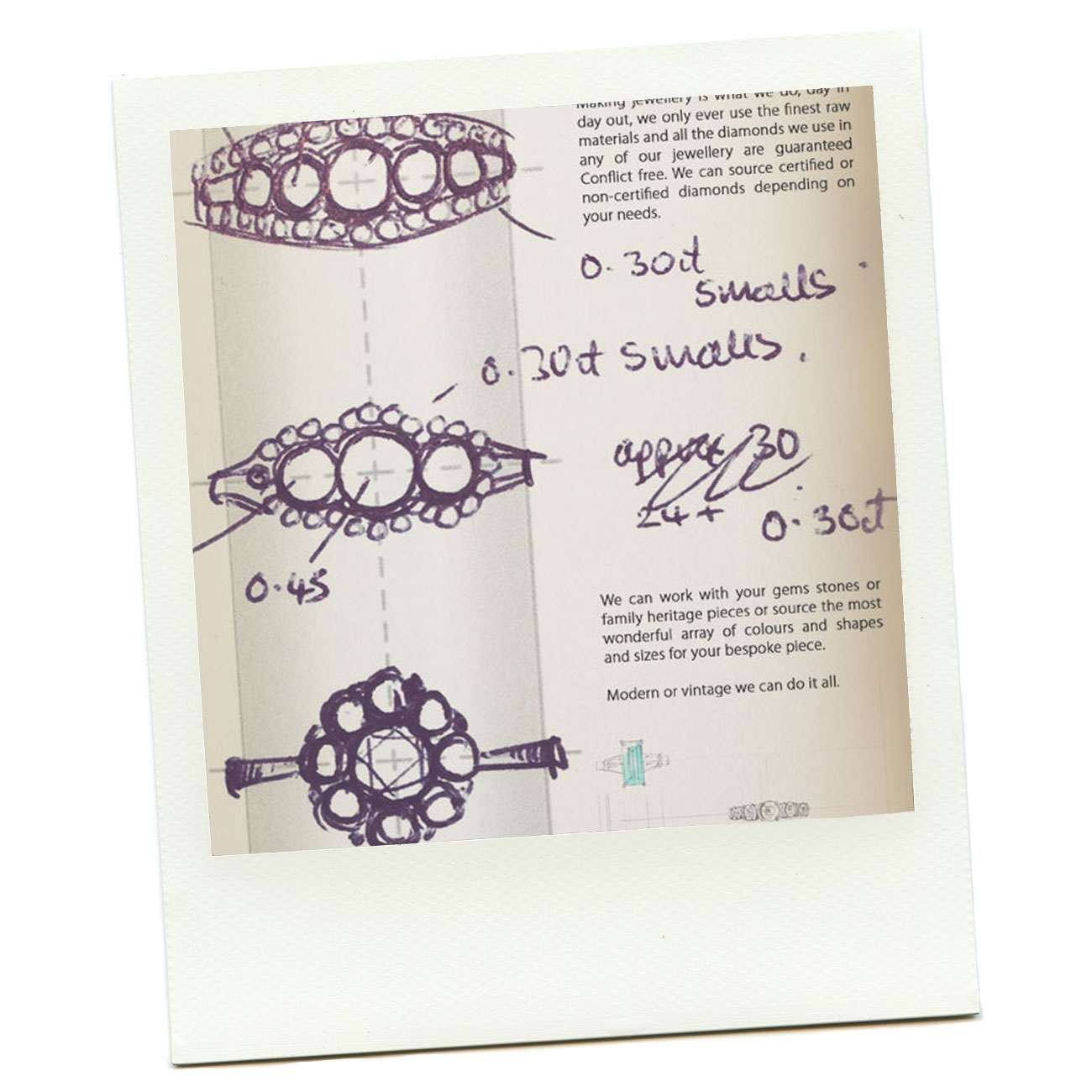 Step Two: Designing your jewellery.
From our initial conversation we will create an initial brief and hand sketch some ideas for you.
It's important at this stage to have a realistic conversation about the investment you'd like to make in this project so we can create the best design to source the perfect size and quality gemstones and diamonds for you.
Step Three: Curating the gemstones.
Our qualified FGA gemmologists (gem geeks!) will assist you in choosing the perfect gemstone for your new jewellery, giving you advice and suggestions to match your brief.
We work with the finest quality gemstone suppliers in the country and around the world and will hand select exquisite gems that reflect your discussion with us.
We can source from a huge and diverse range of diamonds and gemstones from beautiful pink sapphires to more unusual gemstones such as spinel or kunzite.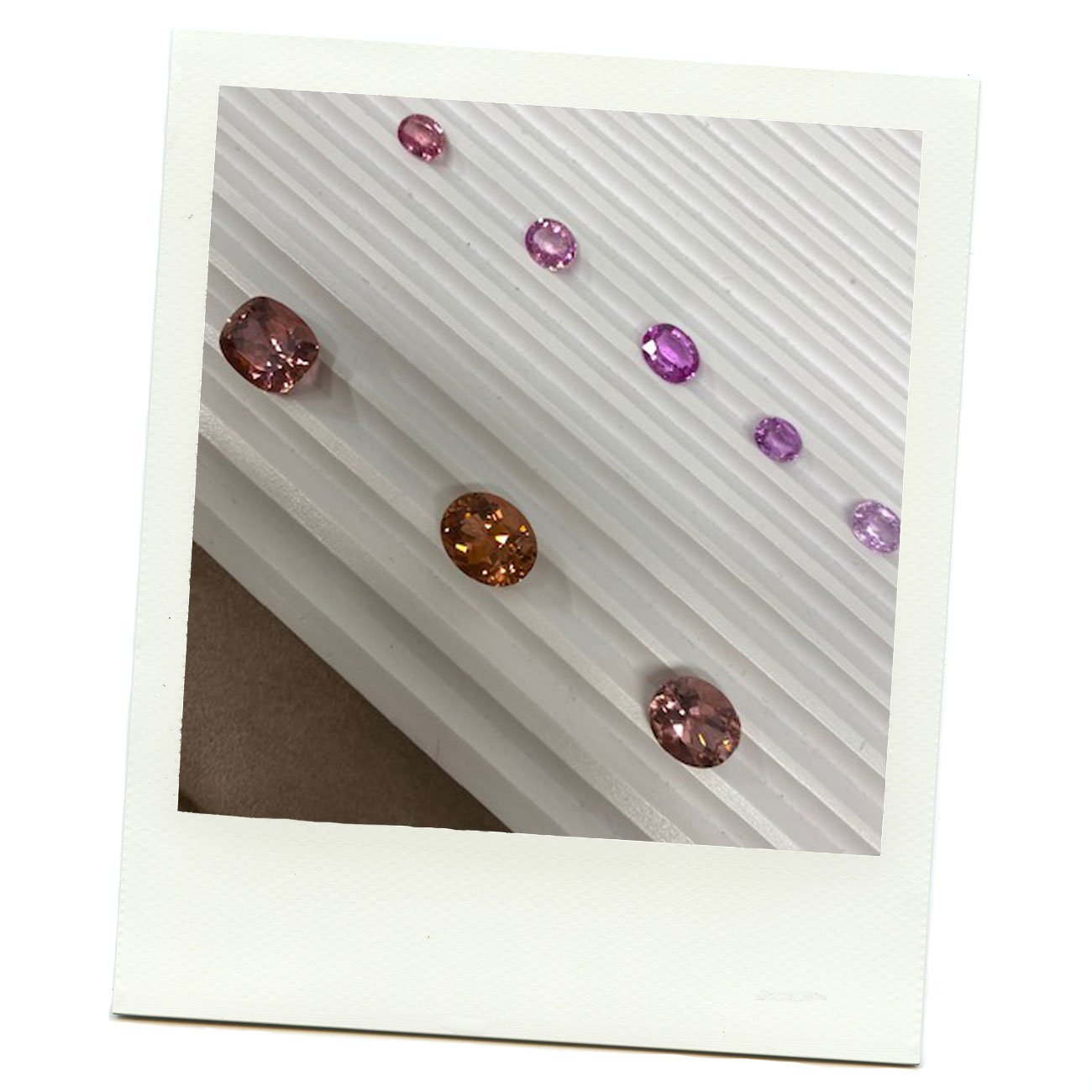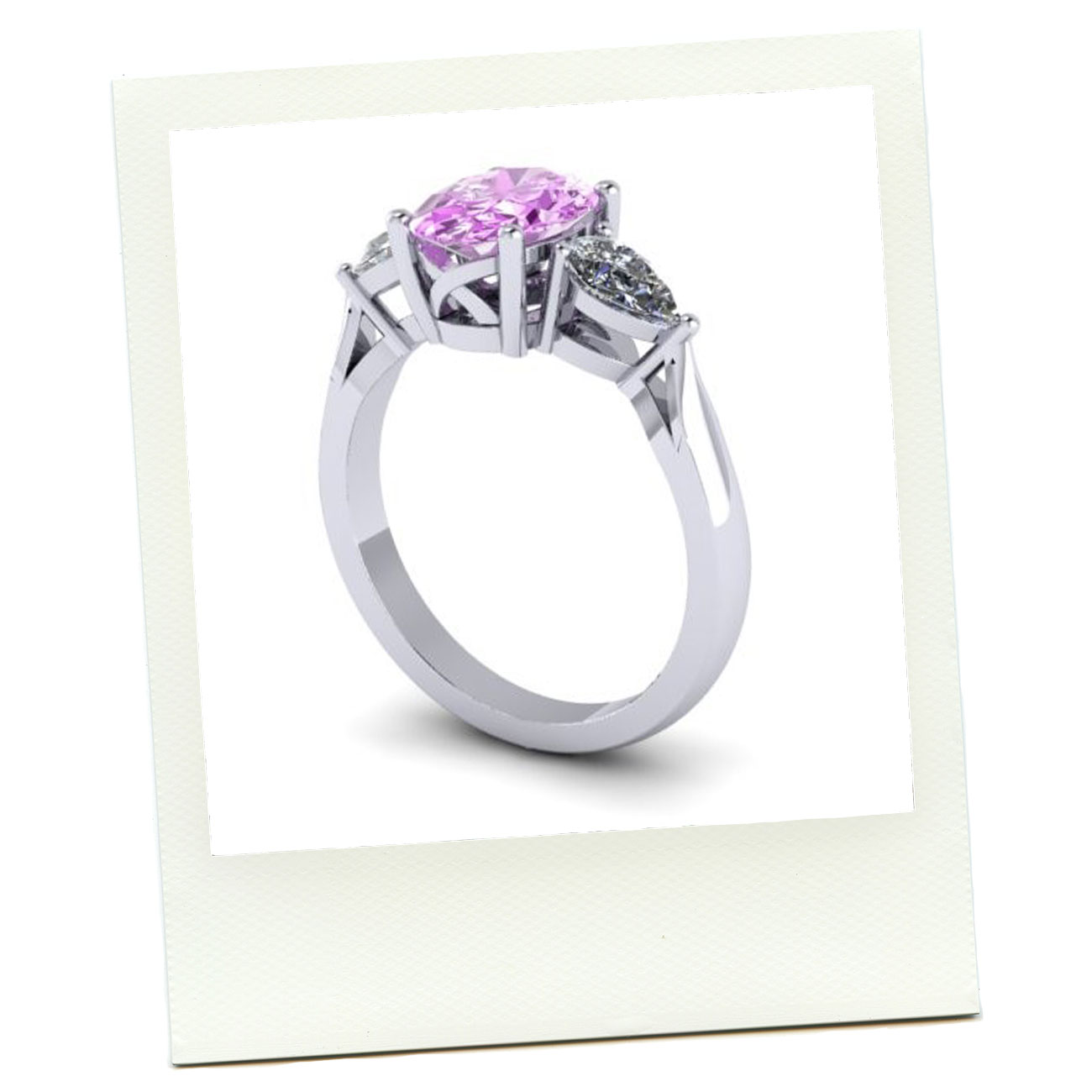 Step Four: Designing the CAD images.
Once the initial consultation is concluded we will prepare your quotation based on the design current prices of gemstones, your desired metal, choosing from a range of - sterling silver, white gold, rose gold, yellow gold, and platinum and of course our labour.
This is the same process and pricing model that we use for the jewellery that we've previously made instore for stock so please rest assured that you're not paying a premium for this service.
All prices quoted are fixed and final and include all costs and VAT so provided you haven't asked for fundamental changes mid-way through the project, there are no nasty surprises at the end.
We will discuss and explain all aspects of the quote with you, and should you decide to proceed, we will take a small deposit (usually £200) to continue onto the Computer Aided Design (CAD) stage.
The design deposit will always be deducted from the final balance.
If it's helpful, once the CAD design is complete, we can also create wax or silver samples, to help you visualise the design.
We pride ourselves on communicating with you the whole way through the process and will arrange a mutually convenient return visit to view the CAD designs or models we've created because of our first meeting.
Step Five: Creating the jewellery.
Only once you're completely happy with your designs, will we proceed with making your jewellery.
At this stage with the final price, design and specification agreed upon will necessitate a 50% deposit to move forward. The final balance is only payable on or before collection.
This is the exciting part, and is we really get to work!
Your new bespoke piece of jewellery will be under way with our master goldsmiths the very next working day and will typically take approximately four weeks once proceeded.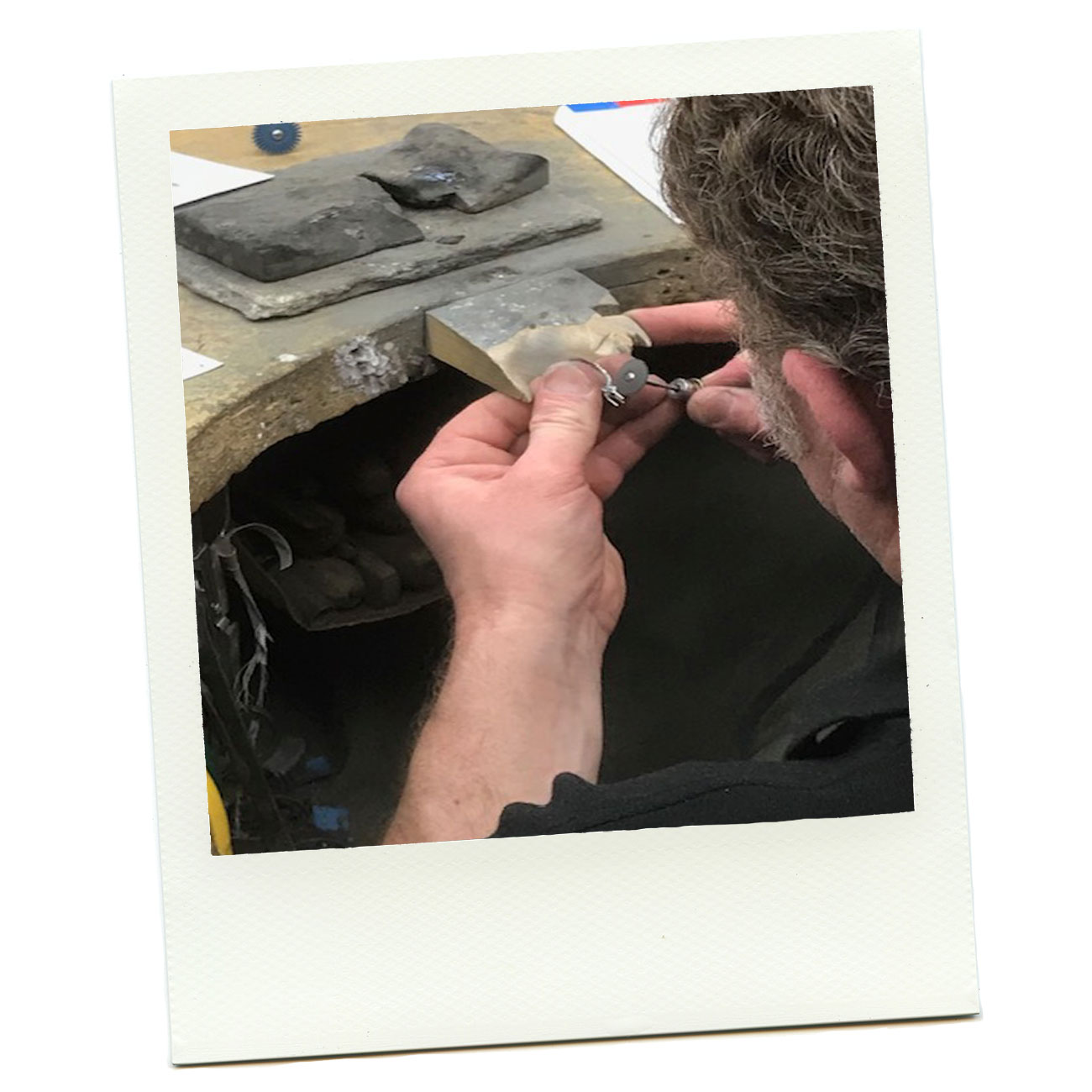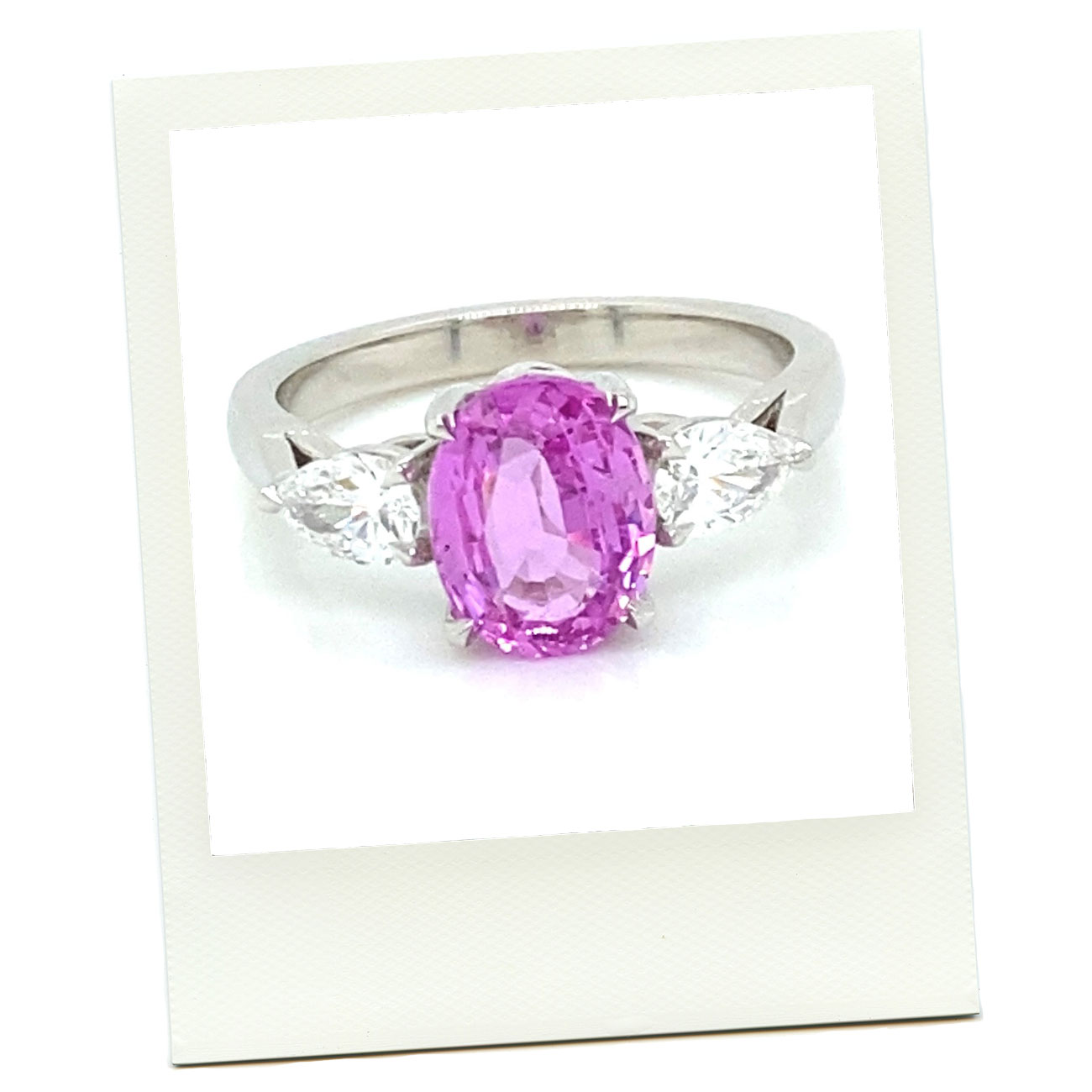 Step Six: The Finished Article!
Finally, 4 weeks later we're delighted to present you with your beautiful, finished piece!
All Marmalade Fine Jewellery creations come in a beautiful handmade leather box with all your paperwork, reports, receipts, and Certificate of Sale for your insurance purposes.
We also offer a complementary annual service for all our handmade jewellery to keep it sparkly and looking good as new. We'll send you a reminder and a free £50 voucher every year - make sure you take advantage of this service as it ensures your jewellery is always in tip top condition and doesn't cost you a penny.
P.S. Don't Forget Our 100% Cast Iron Guarantee from our owners Simon and Nadine…
We guarantee that you'll absolutely love the piece we make for you - if not we'll keep re-making it until you do!!
---
Referrals and recommendations are the corner stone of any small business especially ours so we'd love to be able to document and share your jewellery's journey from concept to finished piece with our other clients.
Please let us know if this is something happy for us to do.
If you have beautiful lifestyle 'magic moment' shots of wearing or gifting the piece and we use them on our social's we'll happily put a £100 credit on your account in store to enjoy off subsequent purchases,
---
"Marmalade are a talented team of jewellers who can create some unique pieces by taking your heirlooms and give them a 21st century makeover!
Honest, reliable, creative, fairly priced and friendly." AG, Chiswick
---
Start your Bespoke Jewellery Consultation
We would be delighted to start you on your bespoke jewellery. Please fill in the below form with as much detail as possible to start your consultation. We can start your project via phone, zoom or in store visit.