It's the British Academy of Jewellery and their 2018 Level 3 CAD Design Students.
Kaleidoscope - 'to look at beautiful forms'.
This year we were very excited and proud to once again support and encourage the next generation of CAD design students from the British Academy of Jewellery in their final year project.
The theme this year was 'Kaleidoscope' - we asked the students to design a style or element of a jewellery range with the ability to include this unique design feature across multiple colours and shapes of fabulous precious gem stones.
The test was to see if they could distinguish and create an distinctive element that could be included in any and all jewellery that would identify it as a 'Marmalade Kaleidoscope' piece.
And the winner is... Anna Allen
We are delighted to announce that after another successful year of entries and a flurry of voting the winner of the Marmalade Jewellery young designer of the year is Anna Allen.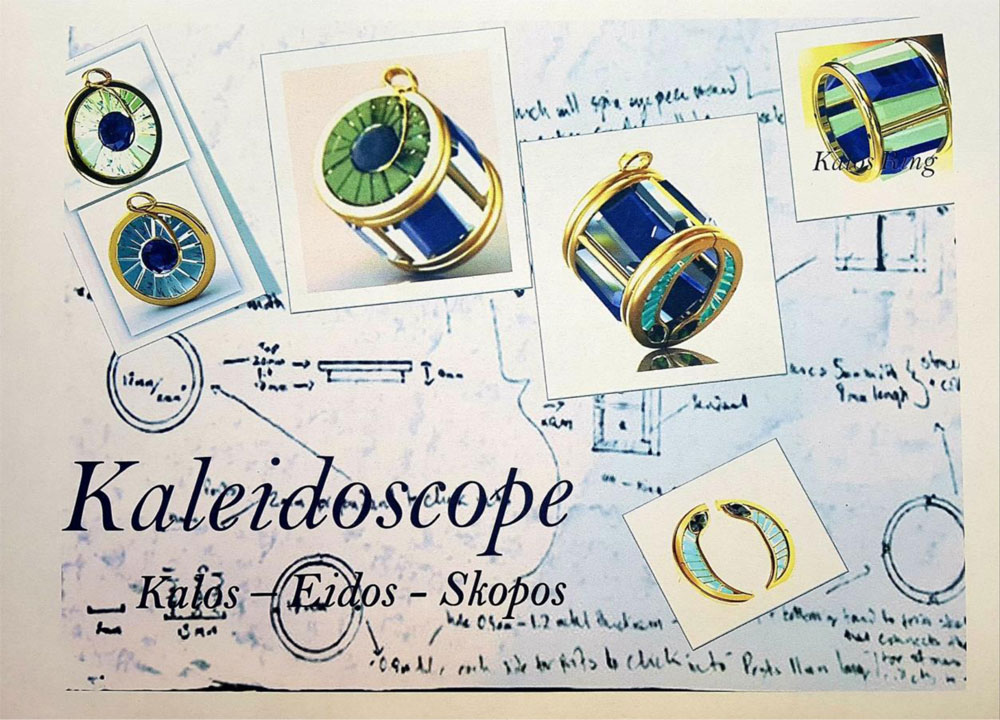 Anna's beautiful composable kaleidoscope design which fits together from a pendant, earring and ring suite of jewellery was voted by our clients as the head and shoulders winner.
Anna studied has design at the British Academy of Jewellery and graduated in 2018. Looks like shes got a great future ahead.
Congratulations to all the finalists.
The precious gem stones tray